About Us
Many customers are suffering from long delivery and high cost for their replacement projects and existing projection, so they are eager for a better option. As a professional and experienced manufacturer, we are manufacturing equivalent filter cartridge for direct and economical replacement to reduce the operation cost for customers worldwide.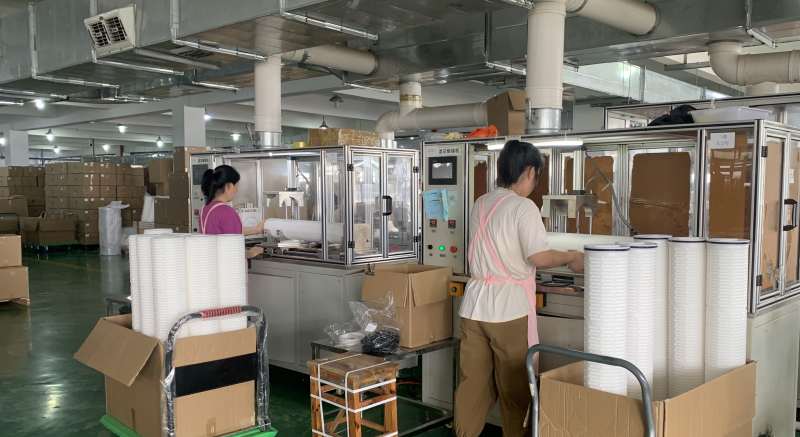 Our equivalent filter cartridges are used for filtration of surface water, underground water, process water, potable water, seawater, industrial wastewater and municipal sewage. Though some of these filter cartridges are applied in new systems, most of our filter cartridges are directly used in existing filtration systems as replacements, providing high-quality filtrate.
Our Advantages

Customer-centric company culture
Efficient and flexible organizational system
20+ years experience in membrane research, development and manufacturing
Better cost-effectiveness
Quick delivery
Our Mission
Empower customers with science and technology to improve water quality for all mankind.
Our Vision
Helping 1 billion people for clean water and treated wastewater by working with 10,000 partners.
Our Values
Customer and quality first.
Long-termism, contributing value.
Cooperation on win-win, collaboration and sharing.
Honesty, humility and gratitude.
Commitment and execution, enterprising and passionate.
Open and respectful, be brave to change and innovate.
Market we supply
Domestic market, Europe, Americas, Africa and Asia.
Industry we serve
Food & Beverage
Potable Water
Pharmaceutical
Industrial Process
Medical Water
Seawater Desalination
Residential
Commercial
Municipal
Mining
Oil & Gas
Petrochemical and Chemicals
Power Generation (Power Plant)
Textiles
Pulp & Paper
Wastewater Reuse
etc.
About Us
Contact Us
Name: International Sales Dept.

Tel: +86-27-8673 0002

Fax: +86-27-8732 0476

E-mail: [email protected]

Add: 4th Floor, Baofeng Ages, 1045 Jiefang Blvd, Qiaokou District, Wuhan, Hubei Province, 430030, China